ABSV Launch Party - Nov 28th 2009, Barcelona, SPAIN - A Portion of the Proceeds Will Go to CRI!
Nov 4, 2009 at 2:44 pm
http://www.childrensrightsinstitute.org/2009/11/absv-launch-party-nov-28th-2009-barcelona-spain
If you are in the area, make sure you stop by for the ABSV launch party, sure to be a successful venture and an amazing party, hosted by none other than Stephanie Voves and Alicia Bowers (co-founders of ABSV an all around marketing and promotions company based in Spain.)
We are so happy to be a part of this event and grateful that a portion of its proceeds will go towards supporting our work at CRI.
There will be live music, a DJ as well as an art and furniture auction.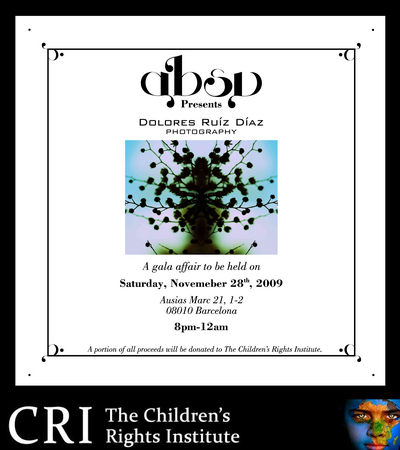 Hope to see everyone there!